Philips Ironing Board Cover
Great replacement cover for your ironing board.
The AquaBlock anti-drip cover prevents condensed steam from dripping on the floor and makes gliding easy and smooth with its unique multi-layer construction. This board cover is ideal for ironing with a steam generator.
Universal fit for standard ironing boards 110-125 x 30-45cm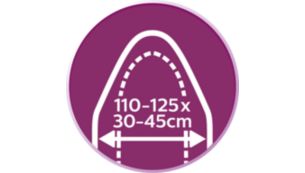 This replacement board cover is suitable for standard ironing board surfaces measuring 110-125cm long and 30-45cm wide.
Multi-layer construction for easy and smooth gliding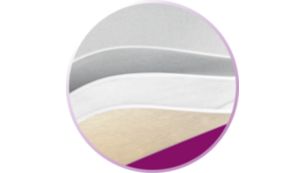 This board cover is based on a multi-layer construction with 4 layers providing: Heat-resistant during ironing, easy gliding, anti-drip protection and comfortable ironing.
Easy-fit fastener system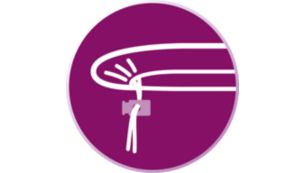 The board cover comes with a easy-fit fastener system which keeps it tightly adjusted to the ironing board.